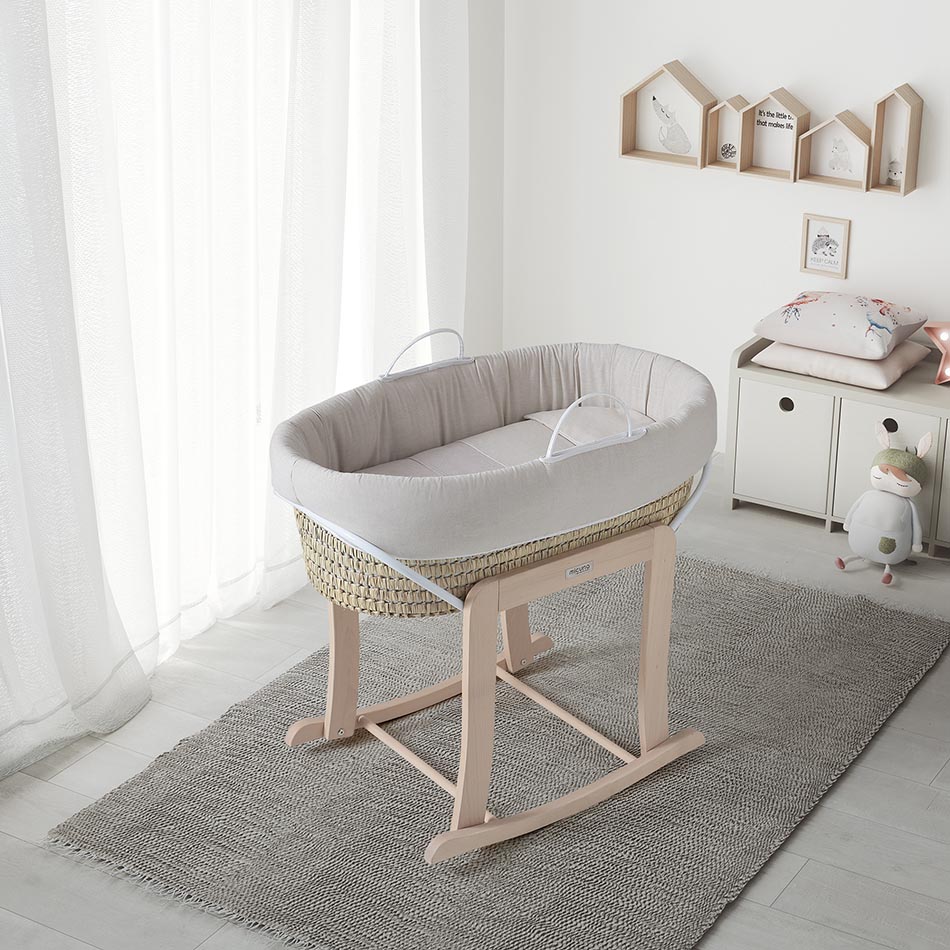 The Micuna Nature Moses basket consists of a basket and a frame, and is made of natural fibres and beech wood. This timeless, eco-friendly design is perfect for your baby's first months of rest. In addition, you can choose one of the two bedding options that are available: Nature Grey or Nature Beige. The minicot includes a mattress.
Point of interest:
All our wood comes from sustainably managed forests, and we develop our designs, production and distribution under the ecodesign premise. We have a strong commitment to green manufacturing.
MOSES BASKET MO-1923 NATURE
Includes bedding, legs with rocker, basket and mat
External frame dimensions: Height 66 cm / Width 52 cm / Depth 88 cm
External basket dimensions: Height 27.5 cm / Width 48 cm / Depth 88 cm
Internal dimensions: Width 48 cm / Length 73.4 cm
Material: Beech – Wicker
Colour: Natural Wax – Nature Beige / Natural Wax – Nature Beige / White – Nature Gray
Features:
– Includes mat
– The basket can also be used independently, without the rocker.
Bedding composition: 80%CO, 20%PES
Recommendations:
– To clean the minicot, we recommend wiping it with a dry cloth to remove dust, or with a cloth that you have slightly dampened with water
– We do not recommend using abrasive products
– To clean the bedding, we advise that you follow the instructions on the label