Galaxy Minicot Duvet + Bumper Kit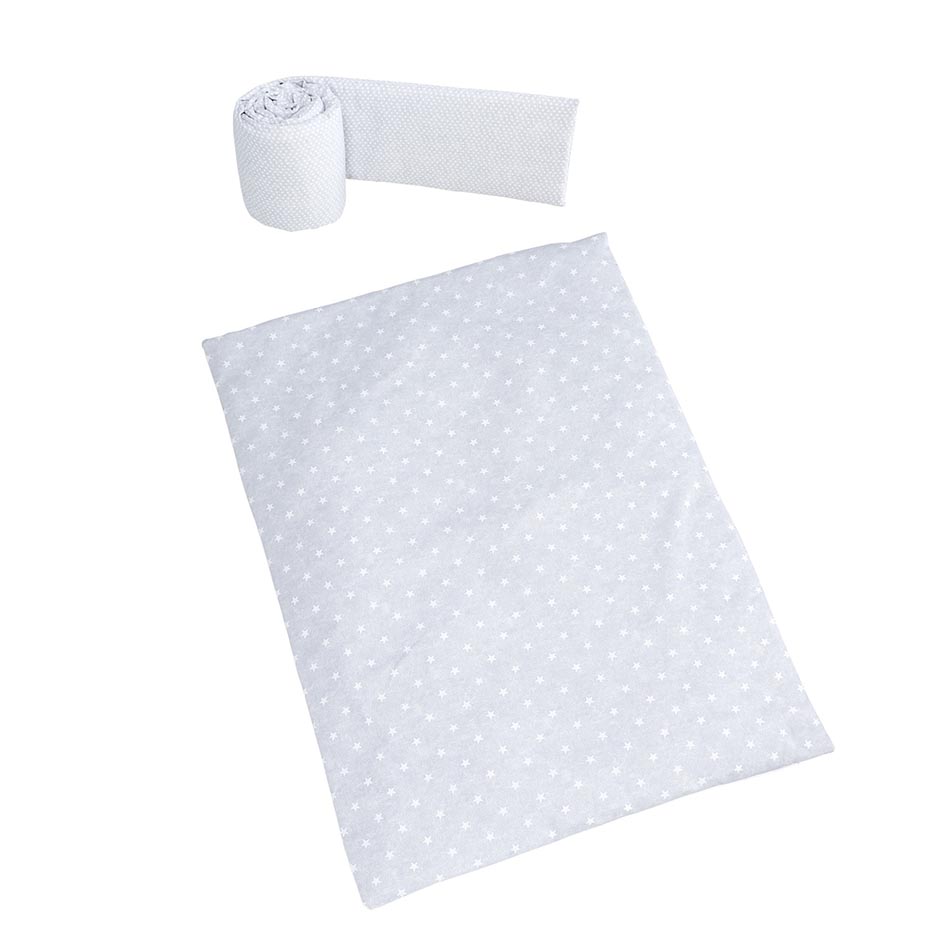 The Galaxy minicot bedding kit consists of a duvet and low bumper. Made from high quality Piqué fabric, you have a choice of four colours so that it will match the décor of the baby's room.
The duvet is reversible; one side has a star print and the other side has small polka dots that add elegance to the bedding. Combine it with whatever you choose. The bumper is made of two parts, with polka dots. It surrounds the entire inside of the cot to protect the baby from impacts.
Kit made of 100% cotton.
Both parts have removable covers to improve the washing of the items.
MINICOT BUMPER + DUVET TX-1823 GALAXY
Composition: 100% cotton piqué
Colour: Grey / Beige
Features:
– Two-part low bumper that surrounds the entire inside of the minicot to prevent impacts
– Reversible duvet
– Removable cover
– Includes padding