Montessori Learning Tower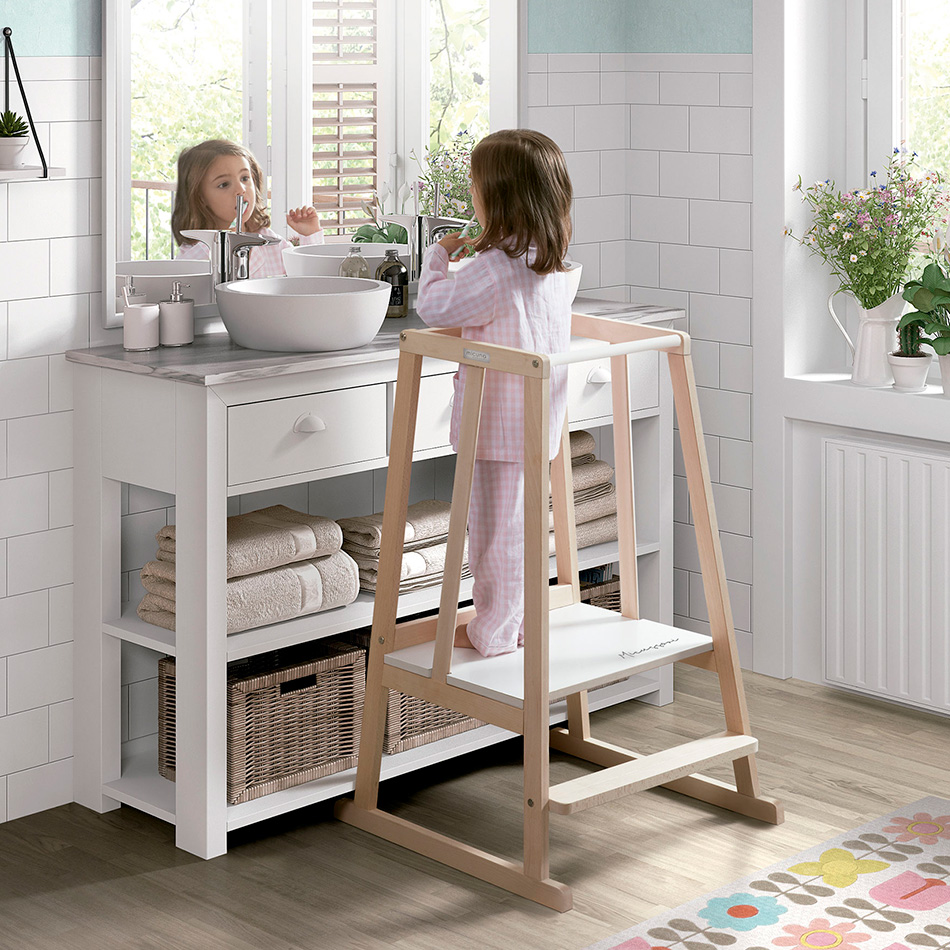 Our Micussori learning tower features minimalist lines and Nordic colours. In line with the Montessori philosophy, this tower will help your little ones develop their independence and experiment in different areas of the house, such as the kitchen or the bathroom.
The Micussori learning tower is from the Micussori product line; the Micuna Montessori family.
Designed and manufactured in Spain.
Point of interest:
Our learning tower is made of pine wood with non-toxic varnishes. All our wood comes from sustainably managed forests, and we develop our designs, production and distribution under the ecodesign premise. We have a strong commitment to green manufacturing.
MONT-1876 MICUSSORI LEARNING TOWER – LIFT
Dimensions: 91 x 53 x 59 cm
Material: Lacquered MDF – Beech.
Colour: Waterwood – White.
Features:
– Learning tower
– Product adapted to the Montessori philosophy
– Includes access step