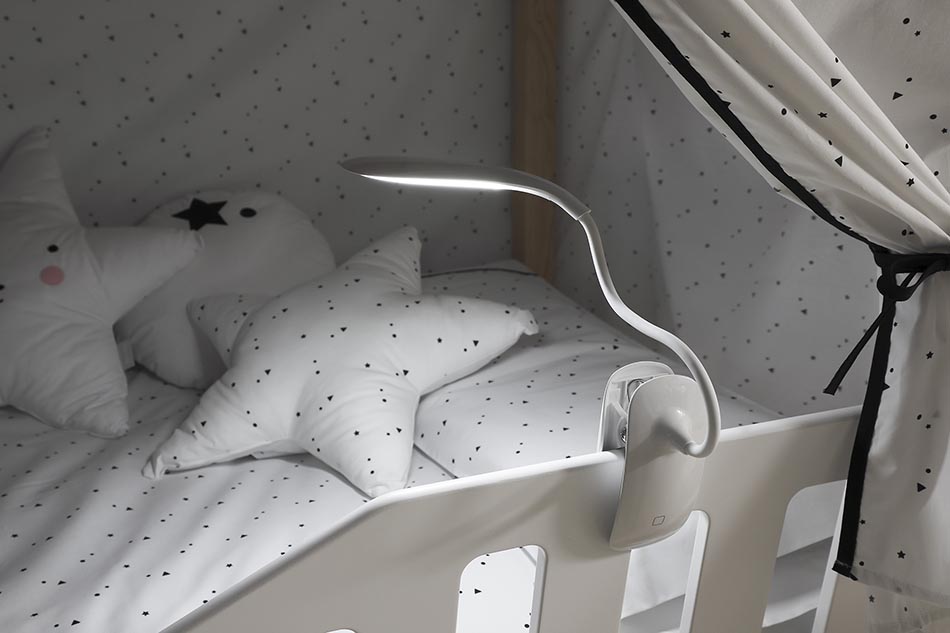 In the Micuna catalogue, you can also find an optional lamp with a touch system to help your little ones fall asleep at night.
It has a flexible structure, meaning it can provide light in all directions. The child can manipulate it as they wish, and it also has several levels of brightness.
This little lamp adapts perfectly to the Micussori barrier, and it can light up the Tipi House while the child plays or reads in it.
This product belongs to the Micussori family, which is the Micuna Montessori family.
CP-1877 LED Lamp
Dimensions when folded: Length 19cm. Width 9cm. Height 8cm.
Colour: White
Material: Plastic
Features:
– LED lamp with 3 brightness levels
– Touch control
– Includes USB charger with 105 cm cable
– Rechargeable battery
– Adjustable, flexible neck
– Includes compatible fastening with a clamp system