Sabana Bumper + Quilt Kit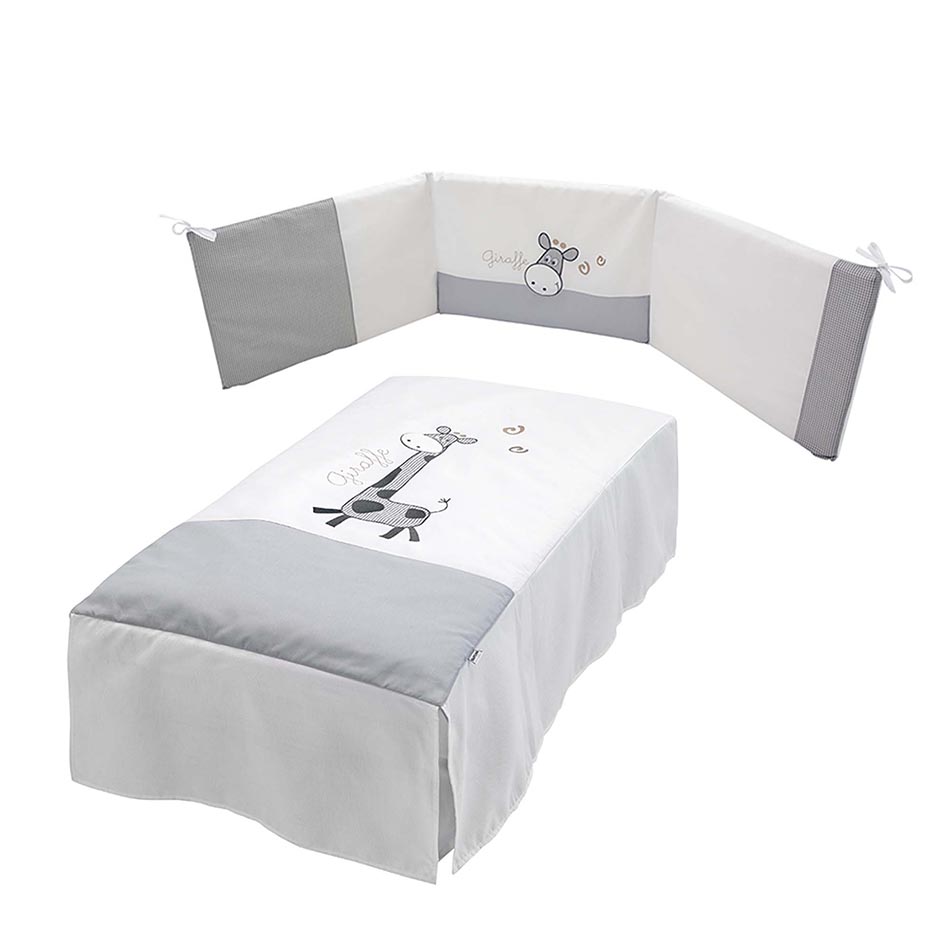 The savannah giraffe is the main character in the Sabana collection, which will brighten up any child's room. It features white and grey tones that will fit in with any décor that you can envisage for the baby's room.
The item in the photo consists of the quilt and one-piece bumper kit, divided into three parts with two seams, making it easier to place in the cot. It has removable covers and includes padding.
This bedding collection also includes a set of sheets and a protective cover for the bathtub dresser. It is perfect when combined with the SABANA cot and bathtub, or with any of our 120 x 60 cm collections
QUILT + BUMPER TX-700 SABANA
Quilt + bumper kit for 120 cm x 60 cm cot
Material:
– Piqué 50% cotton 50% polyester
– Vichy 60% cotton 40% polyester
Colour: White-Grey
Features:
Both items include padding and have removable covers