140×70 Mousse Duvet + Bumper Kit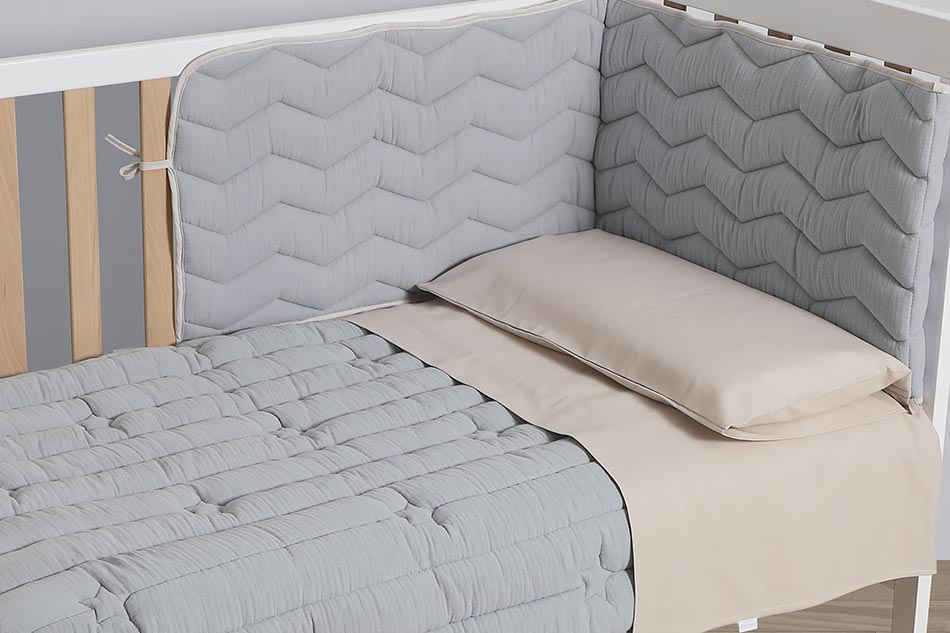 The Micuna Mousse Bumper and Duvet Kit is the perfect bedding set for your baby's room. It has a quilted design with a star pattern, it is reversible, and it is available in two powdery colour combinations: Blue or pink, combined with beige.
This bedding kit is designed and made in Spain, with a high quality muslin fabric that has an extra soft, 100% cotton touch.
You can combine it with the matching set of sheets in beige.
BUMPER + DUVET KIT (140×70 cm) TX-1732 Mousse
Composition: 100% CO Muslin
Colour: Blue-Sand / Pink-Sand
Features:
Reversible duvet and bumper with non-removable covers. Both items include padding