120×60 Nature Duvet + Bumper Kit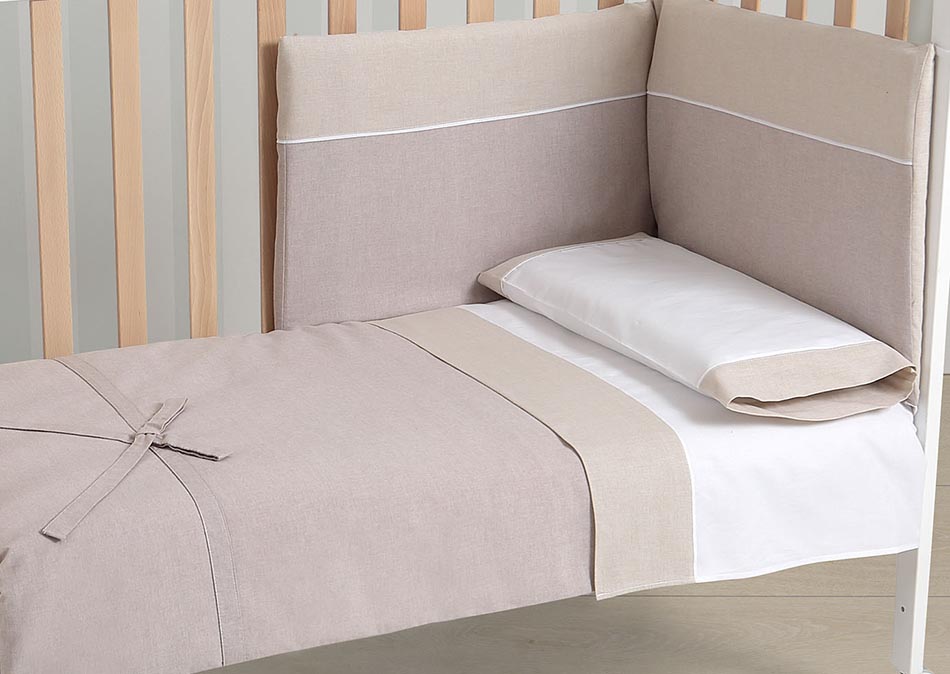 The Micuna Nature bedding can be combined with any type of décor. It is made of chambray; a fresh, breathable fabric that has a subtle texture. This lightweight fabric is perfect if you want an elegant design with a natural feel. Its design is simple, but the bow trim in the same material adds a sophisticated touch. It is available in two colours, grey and beige, so you can choose the one that suits you best.
Two-piece kit: duvet and bumper, with removable covers that are easy to wash.
DUVET + BUMPER KIT TX-1650 NATURE
Duvet + bumper for 120×60 cm cot
Colour: Grey / Beige
Composition: Padding: 100% Polyester. Fabric: 80% Cotton / 20% Polyester
Features:
Includes:
– Three-sided bumper
– Duvet and bumper, removable covers
– Includes padding