Changing table for dresser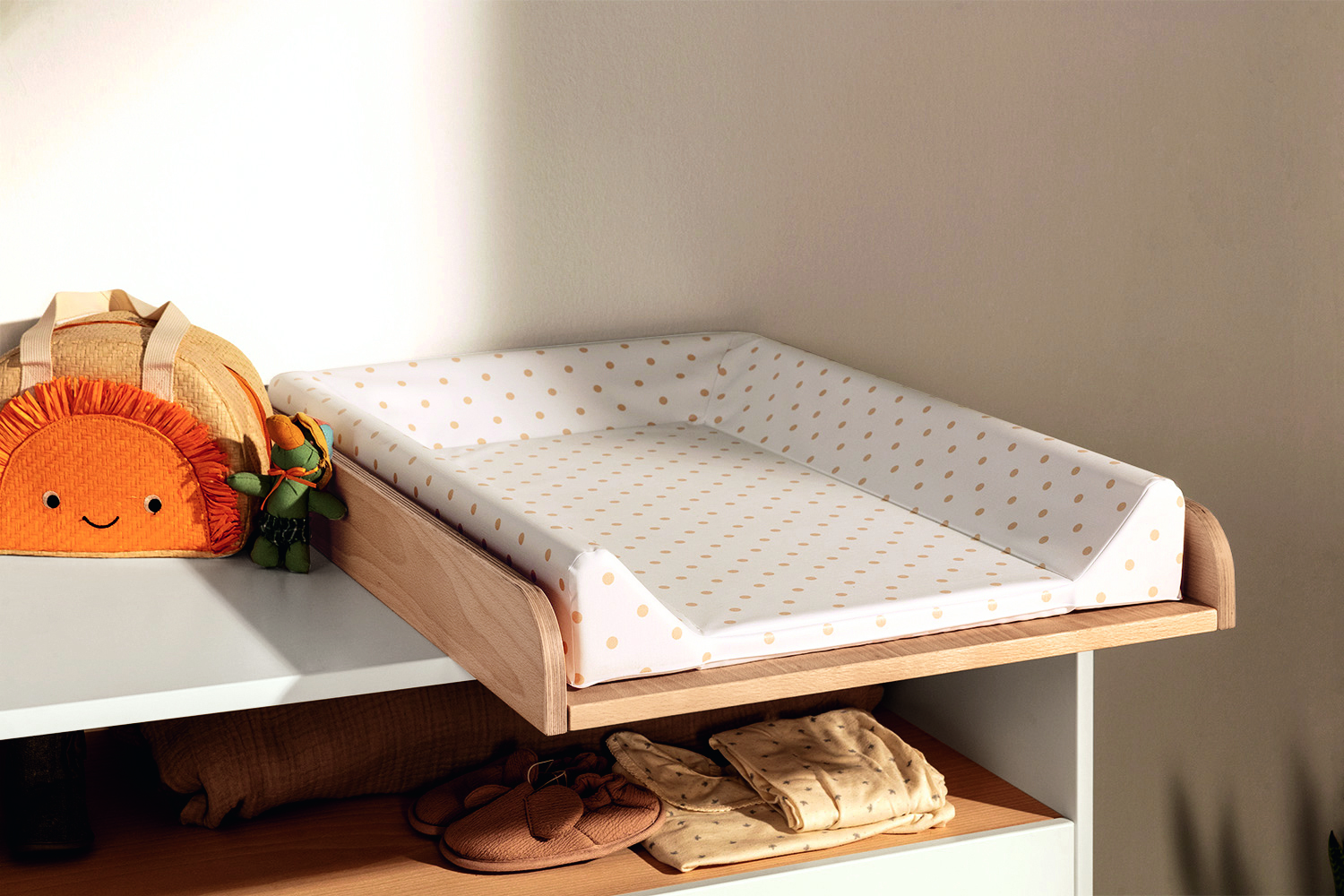 The new Micuna changing table is practical, safe and comfortable so that the baby feels comfortable at diaper change or after bathing. It incorporates a wooden board that is attached to the chest of drawers in a very simple way.
You can find it in wood color with Rabbits or Beige polka dot upholstery, or in white with Rabbits, Gray Stars or Beige Polka dot upholstery. Choose the combination you like best!
Remember that for safety reasons, you should never leave the baby on the changing table without the supervision of an adult.
CHANGING TABLE FOR DRESSER CP-1969
Measurements: Height 11 x Width 75 x Depth 55 cm
Material: Beech-Lacquered MDF.
Colours: White / Natural wax
Features: Includes plastic upholstery in White Beige dotss, Grey stars, Rabbits
Available: For all dresser models except Swing and Cam-1916