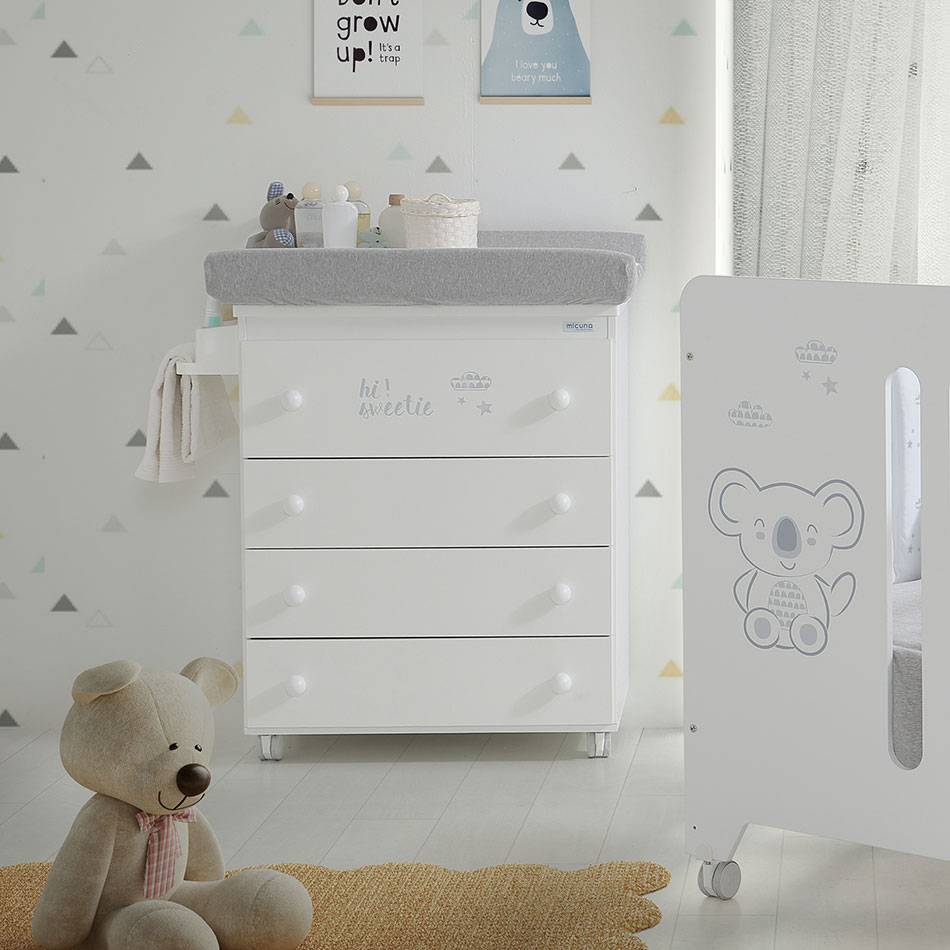 The micuna Koala bathtub has a bathtub-changing mat to make bath time and dressing your baby a very special, comfortable experience.
Inside it has a basin, soap dish and drain, which makes your baby's baths very convenient and comfortable, without needing to leave the baby's room.
It also includes a practical plastic changing mat that can be fitted with a cover from the same collection, and comfortable wheels to move the bathtub easily. You can also add its optional fixed leg accessory, which turns it into a chest of drawers by removing the basin and the changing mat.
This bathtub is designed and manufactured in Spain.
BATHTUB B-947 KOALA
Dimensions: 93 x 79 x 49cm
Material: Melamine board / lacquered MDF
Safety Certificate: European
European approval: UNE-EN 12221-1/2:2009 (+A1:2013)
Colour: White Grey Stars
Features:
– Includes plastic upholstery with a grey star pattern
– Soap dish
– 4 wheels, two of which have brakes
Optional:
– TX-1152 bathtub dresser cover
– CP-1190 legs to convert the bathtub cabinet into a chest of drawers