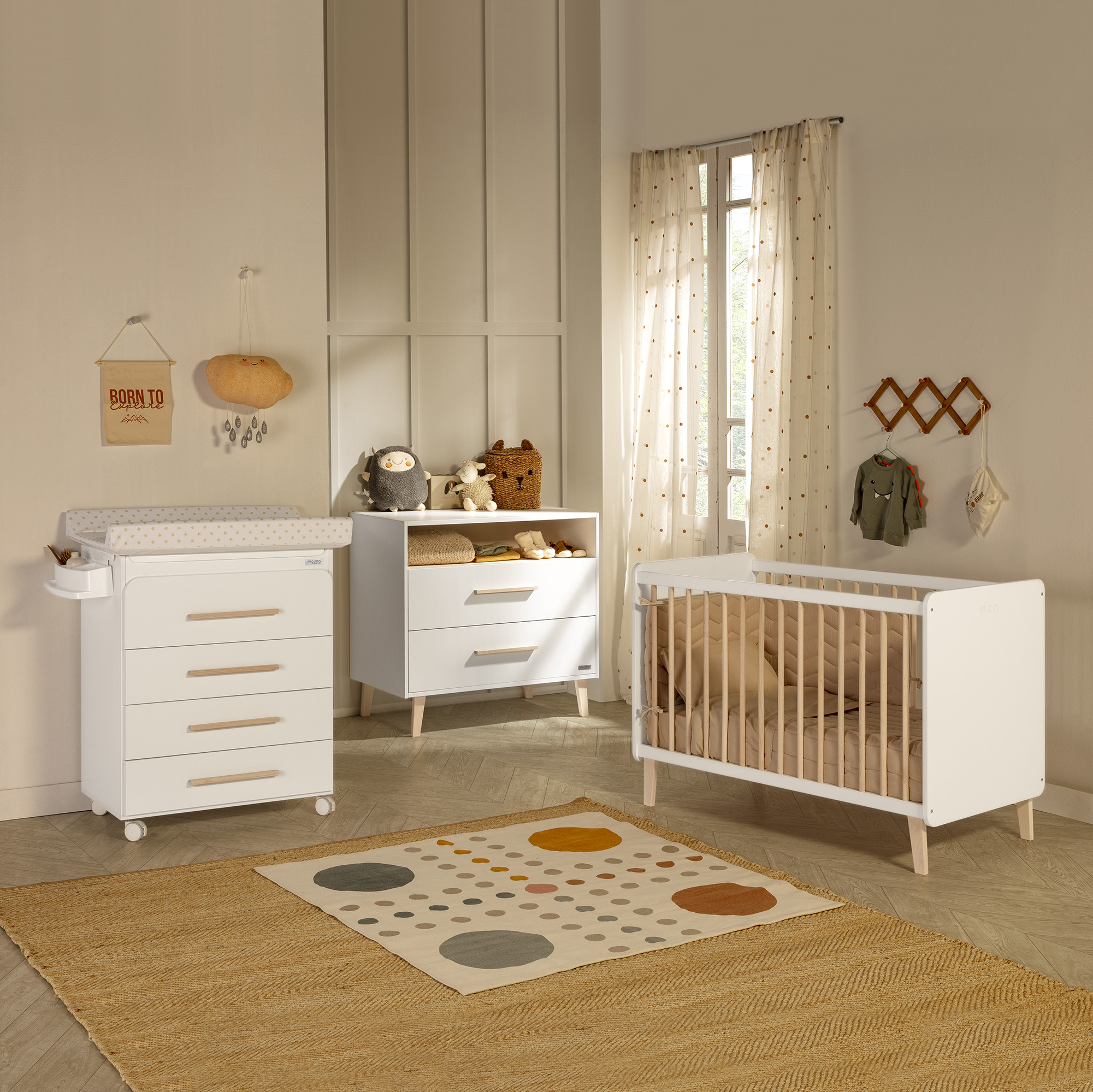 The Trevi collection offers a minimalist, fresh and trendy design. Its natural wax finish enhances the light and natural tone of beech wood.
The cradle is made of beech and MDF lacquered in white and natural wax with an antibacterial and antiviral finish. Its bed base has three positions with fixed legs. This cradle can be complemented with the optional cradle changer.
The trevi Collection is made up of the crib, babybath and chest of drawers to complete the baby's room.
TREVI COT 120X60
Ext. Measurements: 120,8 x 65,5 cm
Int. Measurements: 117 x 59,5 cm
Material: Beech – Lacquered MDF
Colour: White – Natural wax
Features: Antibacterial and antimicrobial protection / 3 Bed
base positions / Includes feets / Relax bed base / Fixed side panels / Dry cleaning
Optional: CP-744 Cradle changing table / 117 x 57 cm Cradle mattress
/ CH-570 Pillow